Have your Australian Tax Return interview conducted through our London Office!
Aussie Tax Shop UK specialise in... Australian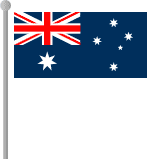 Taxation Services
...including Australian
Tax Returns
and
Superannuation Refunds
.
If you have worked in Australia and need Aussie Tax Return services, the Aussie Tax Shop UK are here to help!

38 Blythe Road, Kensington, London UK
[MAP]
For a standard Australian Tax Return, you should expect to receive your documents ready for review & signing within 24 hours*

* Australian Business Hours
---

Aussie Tax Shop UK is a subsidiary of The Tax Shop Australia. Offices located throughout Australia and providing Australian taxation services for over 25 years
---
What you need at your interview
Australian Original PAYG Summary(s) from employers.
UK Income for the period 01 July – 30 June (Payslips preferred)
Passport
Travel information – Visa, entry & exit dates
Centrelink Summary(s) statements for the full year.
Details and receipts for work and other deductions (UK & Australia).
Interest income, dividend statements and managed investment statements.
Private health Insurance statement.
Details of any investments/rental properties etc., including address of property, when purchased, how many weeks rented or leased, expenses incurred etc.
Details of capital gains/losses. (eg. Sale of shares or an investment property.)
Spouse's income details.
Your tax file number and current bank account details to enable us to electronically deposit your refund into your account – Account name, six-digit BSB and account number (as per your bank statement.)

Reserve your appointment,
CALL: 020 7979 5666
Do you have family or friends that need Australian Tax Services?
Forward this page and spread the word that the Aussie Tax Shop UK can help them too!
•  •  •
Australia Tax Shop UK Ltd Company Number 10675249 (Registered in England). Registered Office: Ground Floor Front 38 Blythe Road LONDON W14 0HA. A subsidiary of Taxworks Pty Ltd (Australian Business Number 11 118 001 344). Registered Office: 148 High Street Shepparton, Victoria, Australia 3630. Registered in Victoria, Australia. Australian Tax Agent number 63 201 008